Santander Interns Help Feed the Hungry
At Santander Bank, we believe that we can and should have a positive impact on the communities where we live and work. That's why members of our internship program spent a day at local food banks, having fun and making a difference.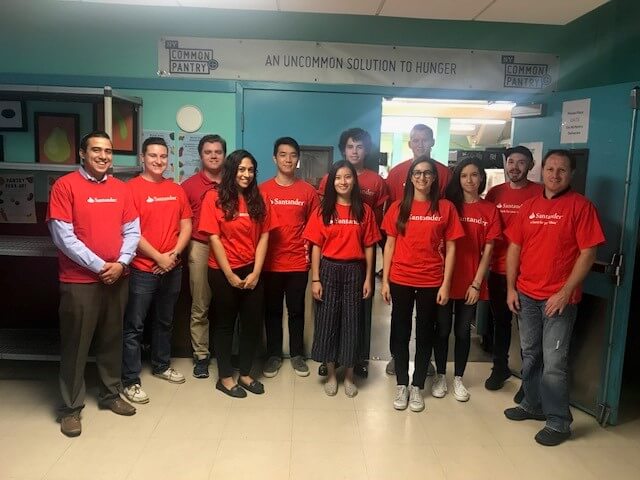 In New York City, interns volunteered at NY Common Pantry.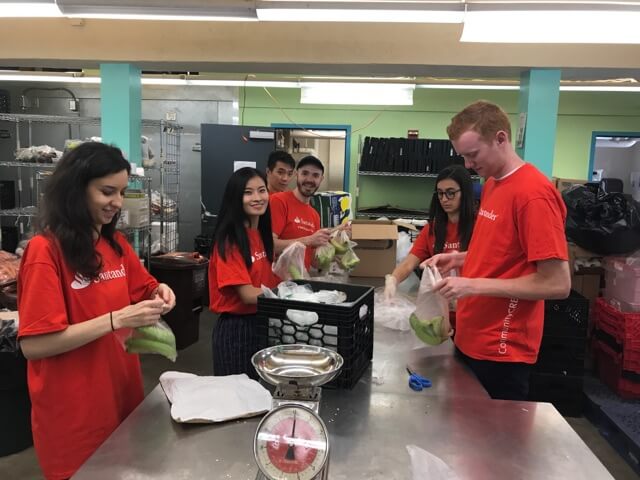 The team participated in food sorting, packaging, and distribution of goods for residents of East Harlem.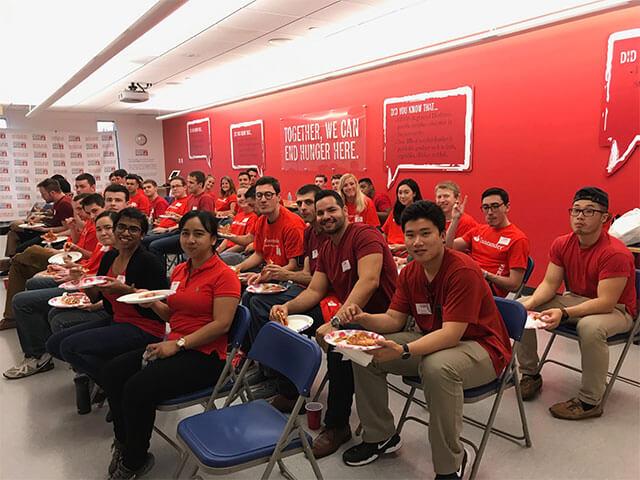 Interns in Boston spent a day volunteering at the Greater Boston Food Bank.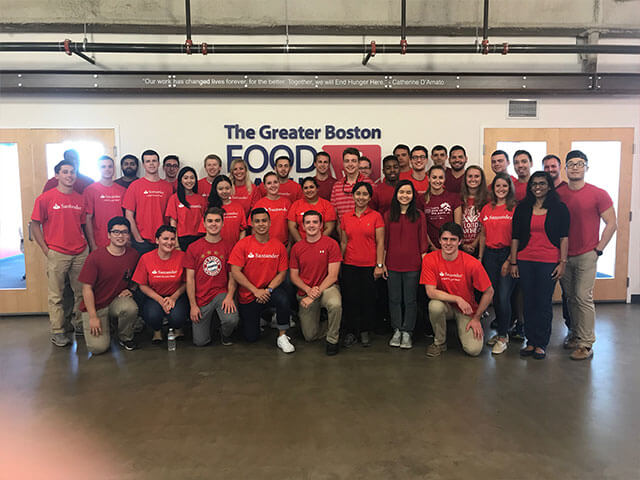 Afterwards, the team enjoyed a pizza party for their efforts in giving back to the community.