Santander Bank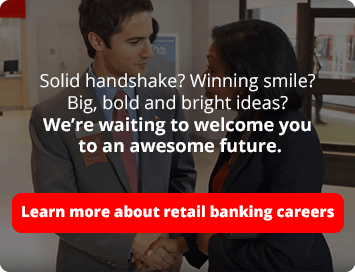 Santander Careers
At Santander, we believe that our ongoing success depends upon a skilled, satisfied and valued work force. That is why we are committed to delivering extensive training, support from management at all levels, and competitive pay and benefits.
Who is Santander?
Santander is a locally-focused bank backed by the strength of the Santander Group, a leading global financial institution. Here in the U.S., we offer a broad spectrum of products and services for personal, business, and corporate banking customers.
View Video >
Corporate Social Responsibility
Social responsibility is a guiding principle in our strategy, policies and internal processes. It determines the way we interact with our customers.
Internship Jobs
Discover internship opportunities that Santander has for bright, ambitious students like you.…
More >
Santander Bank, N.A. Charitable Contributions Program
The Santander Bank, N.A. Charitable Contributions Program makes donations to charitable organizations where our customers live and work…
More >