FIVE MINUTES WITH: WILL WOLF
For this edition of "Five Minutes With…" we talked to Will Wolf, Chief Human Resources Officer for Santander US. During this interview, Will discusses his role at Santander, his experiences working at our company and what he loves to do when he's not in the office.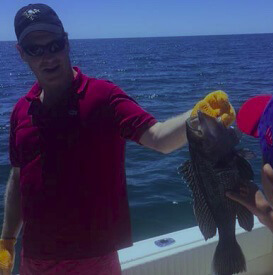 What do you do at Santander?
Head of Human Resources for Santander US. Responsibilities cover the full spectrum of the employee experience from hiring to training, performance evaluation, succession planning and more. Our function prides itself on being the team that makes people successful at Santander.
What's your favorite part of working here?
Being with great people dedicated to building a great institution. We have a distinctive team and emerging culture here. I was in consulting for a dozen years and have therefore worked in different corporate settings with different dynamics and contexts in more than 20 countries around the world before joining Santander. Never in all that time have I been with leaders more open and committed to change for the better. Our opportunity here is unique and the people I meet and work with sense that.
What are the challenges your department faces?
Like so many here: handling the demand for swift change in a complex environment. In HR we serve many constituencies. The executive counterparts we support in the businesses and other functions, employees everywhere, new recruits who haven't yet joined, regulators of all types, our HR colleagues at Group… the list goes on. We are constantly balancing the needs of these constituents and remembering the importance of being a control function while providing responsive support.
What are the opportunities within your department?
Helping create an employee experience that is Simple, Personal, and Fair. Our engagement results, exit surveys, and daily experience across Santander US remind us that employees find this to be a hard place to get work done and feel productive. So we spend a lot of time thinking about how we can simplify processes and tools. This is a huge opportunity for us.
Outside of work I love to…
Catch fish and cook and eat them. The picture above is of me last summer holding a keeper caught by Patrick Gunn (back to camera, son of Brian Gunn, Chief Risk Officer, Santander US).